Writing is such an important skill set that requires a combination of honed skills and physical stamina to complete drafts and turn them into published products. Even though writing is an important part of professional life and work, it is likely that many people lack confidence, skills, and/or stamina to write well. This may be equally true in Education.
Here are ten strategies to add to your toolbox. If you have some already, then consider this an opportunity to further hone these approaches to improving the writing skills of ALL students. But to apply any of these strategies with effectiveness, the first step is to establish with students that they are writers. When talking about writer's craft, frame the conversations and work where students reflect and work "as writers" or "authors". This culture setting viewpoint is key to student writers coming to the belief that they can write and write well.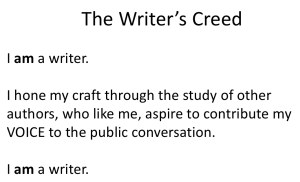 1. Window Activity
This strategy helps unlock the inner writer in every participant. The Window Activity uses a picture that contains many details for igniting ideas to write about. This visual strategy helps students explore a theme or concept and immerse the writer with their words. The result are writers having higher confidence in their word-smithing capabilities. More details here.
Here's an example of a picture that could be used to study the American Revolution or to spark a later conversation about such concepts as: revolution, core democratic values, or strategy.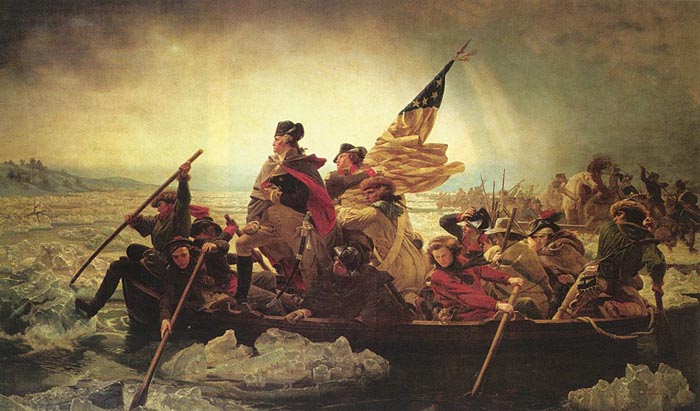 Emanuel Leutze, Washington Crossing the Delaware, 1851, oil on canvas,
2. Social Media Publication
Social Media tools provide many ways for expressing student voice as part of engaged communities. Students can play roles from different professional fields to apply concepts and skills in related occupations. There are many different forms of publication:
Collaborative content development: Padlet – Thinglink – Stormboard
Reflection on content and concepts: Blogs
Expressing opinions or evidenced-based perspectives – reviews on products (Amazon or MetaCritic, travel (TripAdvisor), food (Yelp) and article critiques (Yahoo News)
Posting original ideas – Blogs and Wikis
More details here based on this article.
Consider using the SAMR Model as a guide when using Social Media to support writing and learning. Here is a good image of the SAMR Model. Also, here is a Pad Wheel that connects use of Social Media tools to the SAMR Model.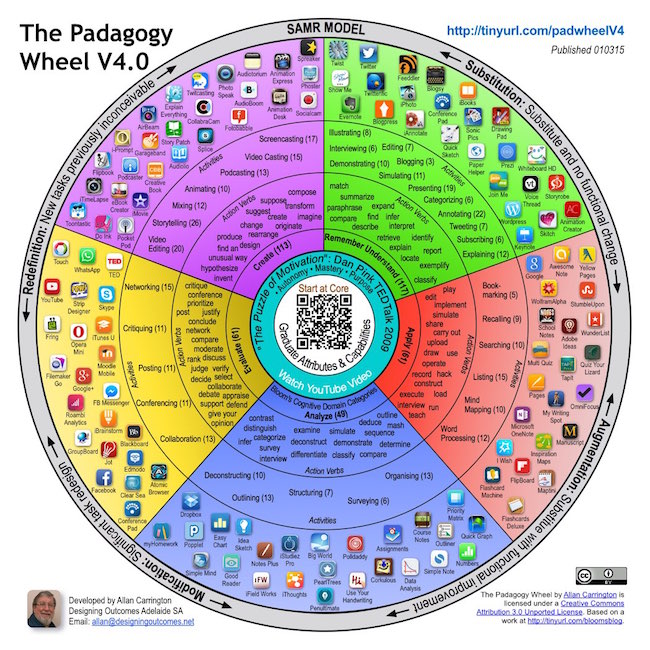 3. Fastwrite – Freewrite Strategies
Fastwrites help writers get their ideas down on paper. Consider it a writing sprint. Part brainstorm and part exploration, students are able to unload from their mind the many ideas that peculate consciously and unconsciously. It's a great way to breakthrough writer's block and excavate gems of ideas.
Freewrites is a thoughtful plodding process of reflecting and expanding on ideas. It works best when there are ideas on the page or images to react about. Freewrite allows writers to take time to simmer and develop ideas.
Use a combination of these two strategies to powerful effect.
5. One-Foot Voice revision strategy + Whisperphone and Recordings
Reading one's writing aloud helps writers to identify areas for revision and edits. The One-Foot Voice provides concrete steps for coaching students on how to take charge of their self-edits and partner critiques and revisions.
The Whisperphone is a tool that studnets can use to reassure themselves that they are the only one who can hear the read aloud. All that is needed is a PVC "C" shaped pipe from a hardware store. Another option is to give students headsets so that they can auto record and then listen to their read-aloud to do the One-Foot Voice.
8. Thinkdots and Virtual Dice
Use Thinkdots to explore author's craft. This strategy helps students to think deeply about the focused skills such as writer's Voice. Thinkdots provides 6 different tasks based on learning preferences or thinking styles. Students usually work in teams to accomplish all tasks based on the random order of rolling a die. Here is an overview and template.
Virtual dice are a nice touch, especially ones such as this program that allows you to custom the content on each side. For example, put a topic on each side so that students must write about the topic or use the listed part of speech.
10. RAFTS
Role, Audience, Format, Topic, and Strong Verb are what composes a RAFTS. The strategy supports students' writing as they develop a sense of audience and purpose. Highly engaging and motivating when students have choices of different RAFTS to write about.
***
References